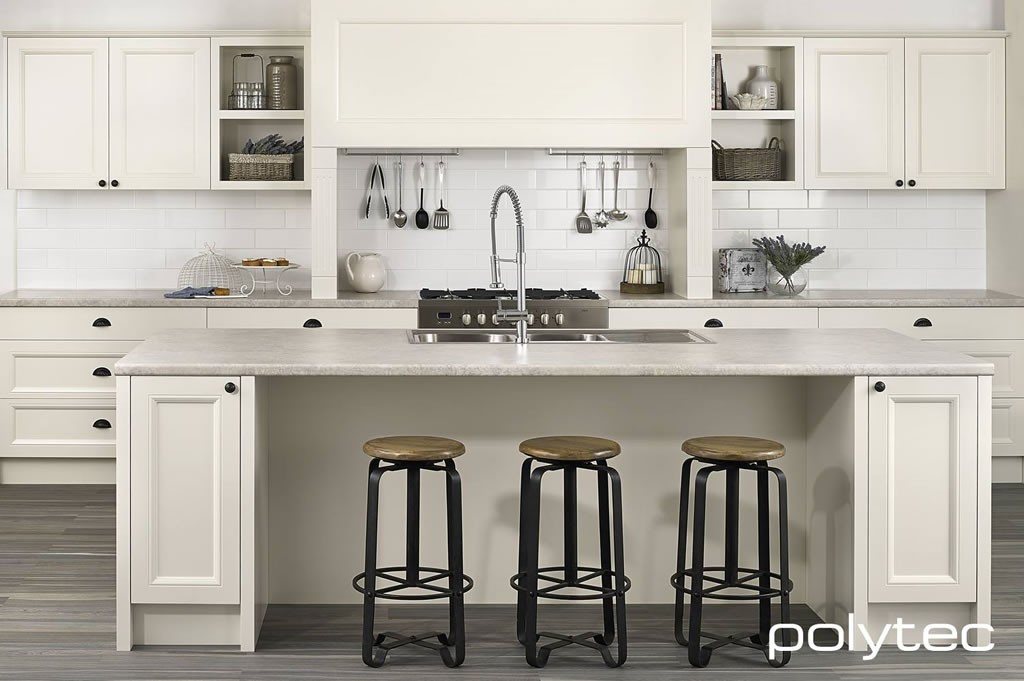 Thermolaminated doors & panels by polytec
polytec pioneered the manufacture of thermolaminated doors & panels more than 20 years ago. Fittingly as the category market leader, polytec's prolific range of crafted thermolaminated doors & panels boasts hundreds of different profiles. The full spectrum is covered, from minimalist to traditional door styles.
polytec's doors and panels are made with care from machine grade moisture resistant E-Zero MDF and seamlessly finished with a durable decorative surface on the face and to all edges.
High quality and luxurious to touch, polytec's thermolaminated doors & panels reflect polytec's manufacturing know-how and attention to detail.
Visit polytec website www.polytec.com.au for more great ideas on how to create your look.