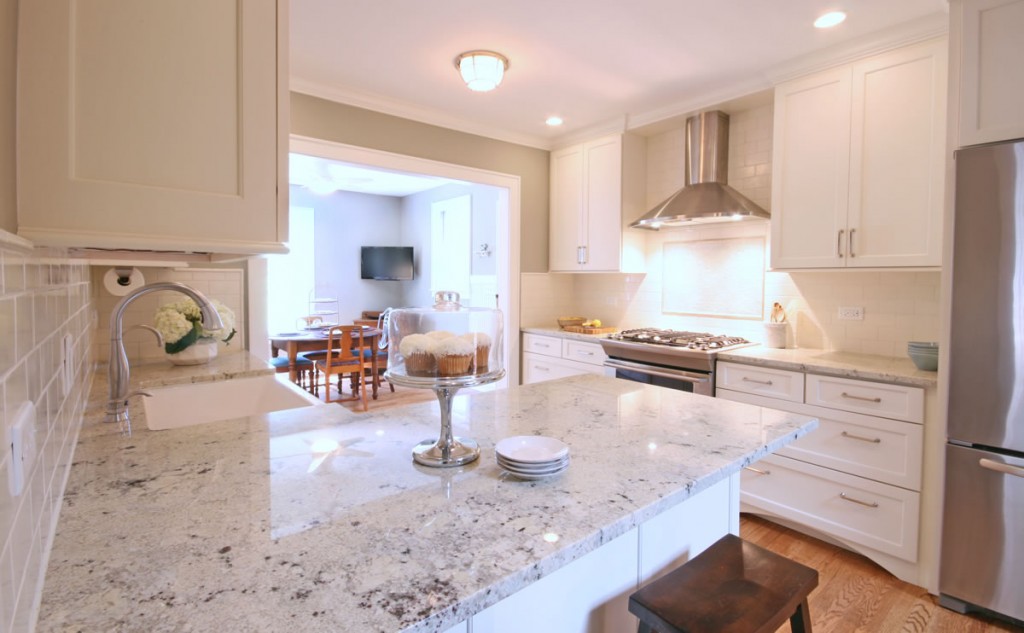 The working triangle
By following a few basic ideas, you can design a kitchen that meets your need perfectly
The main working functions in a kitchen are carried out between the cooking area, the cleaning and storage areas. These three points and the imaginary line between them, make up what kitchen experts call the "work triangle". The idea is to position these three areas so that they are not too far from each other (this would make you walk backwards and forwards more than you need to when carrying out a task) and not too close to each other (this makes for cramped working conditions).
Ideally, the line between these three points should not exceed 5-6 metres in total. The ideal distance between the different working points is about 1 metre.  If you're thinking you don't have room in your home for a triangular kitchen, don't worry: the working triangle can be effectively achieved in many different layouts, according to preference and the shape of the room.
When deciding where to put cabinets and appliances in relation to each other, it can be helpful to think in terms of zones, or work zones. This approach, focusing on function rather than objects to fit in, mean you'll end up with an everyday-friendly and efficient kitchen.
The three main zones are, in relevance to the working triangle, are: storage (fridge/freezer and dry storage), washing (sink, dishwasher) and cooking (stove, oven, microwave). Placing them well is crucial to achieving an ergonomic work triangle, with a natural workflow and everything within reach.
Here are some basic tips to consider when planning your work zones:
Cooking area
Avoid crossing the kitchen with hot pots and pans. Think about placing your oven and hob near the sink and worktops.
Cleaning area
Your sink is an important area. Plan to have your fridge close at hand for easy food prep. And close proximity to your hob makes it easier to drain your pasta and vegetables.
Storage area
For storing, make sure you have enough storage for all the food – both for dry goods and in the fridge. A worktop nearby your high cabinets and fridge makes it easier to unpack shopping bags.