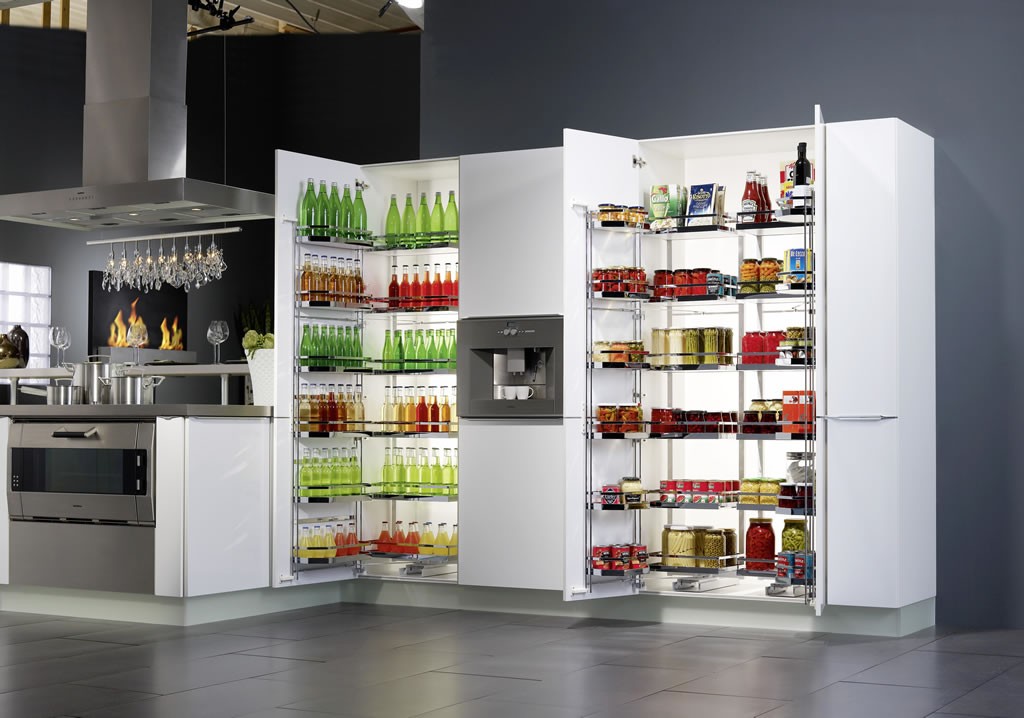 Tandem by Hafele
Smart storage solutions working in complete unison
The ingeniously designed TANDEM pantry unit and TANDEM coffee cabinet offer beautifully efficient solutions for storing supplies and much more.
Just opening the door will take your breath away. You see TANDEM uses intelligent pullout technology to draw forward the rear shelves, automatically bringing kitchen stock towards the user. Abundant storage space is even a feature of the door shelving!
"Surpass previously unattainable standards with space
saving, functional and beautiful fittings from Häfele."
What's more, an anti-slip base prevents contents from slipping or sliding, while an integrated soft close mechanism for cushioned closing avoids slamming of the door – creating silence and comfort in your kitchen.
TANDEM is crafted for 450, 500 and 600 mm cabinets, and as most customers can't get enough of this wonderful solution, it's possible to double the system in cabinet widths of 900, 1000 and 1200 mm as a TANDEM Depot – just as practical, twice as impressive.
Elsewhere, the TANDEM coffee cabinet is the ideal pairing for tall units with an integrated coffee machine, steamer or microwave.
So for more coveted creative solutions visit www.hafele.com.au and be inspired like never before.