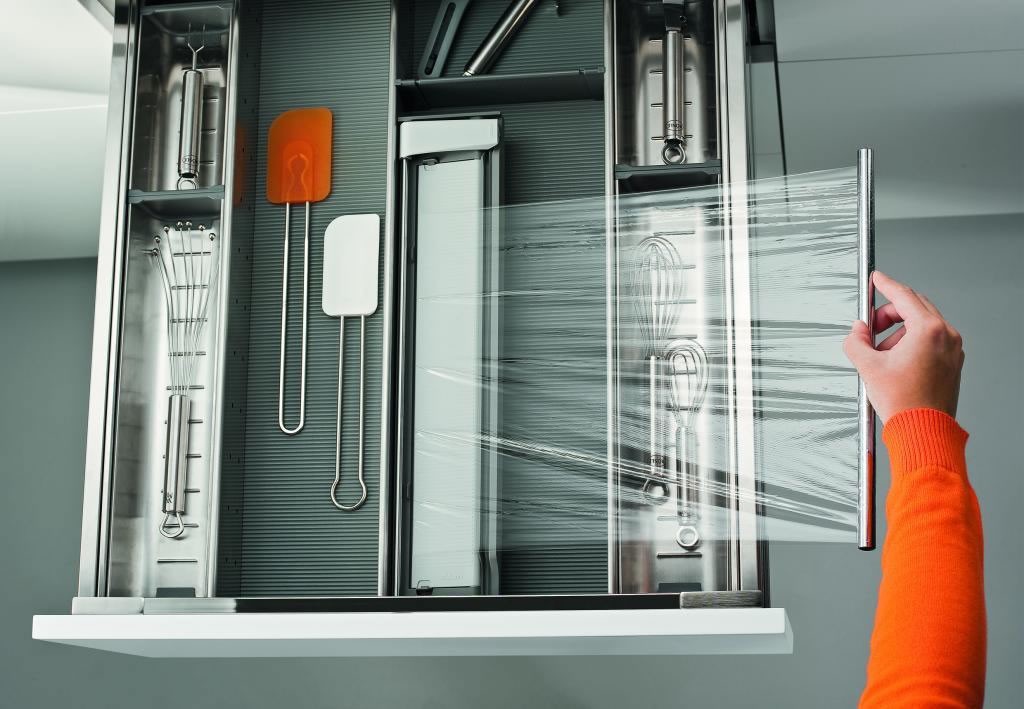 ORGA-LINE Kitchen Accessories for Drawers
Make kitchen tasks easier by discovering the practical solutions of ORGA-LINE accessories.
The right spice is always close at hand and fits a variety of spices whether large or small. The spice holder can be removed from the drawer and placed on the work surface. As can the plate holder, which is adjustable so plates fit perfectly. Up to twelve plates can be neatly stacked and securely stored in the drawer.
Safety comes first with the knife holder. Up to nine knives large or small can be held firmly into place with the handle support.
Would you like plastic wrap without creases? You will always get smooth results with the ORGA-LINE film dispenser. The secret is the dispenser rod. After a clean sweep of the cutter, the film is ready to use. The film dispenser along with the foil dispenser can be used from the drawer or the bench top. The foil dispenser offers a quick and easy cut and secure storage. Available in one set, you can make the ORGA-LINE kitchen accessories the heart of your functional kitchen.
Combined, the ORGA-LINE internal dividing system and kitchen accessories ensure remarkable organisation in any drawer.
Experience the full range of Blum cabinet hardware solutions and learn more about the science behind your perfect kitchen at a Blum showroom. Find your nearest showroom at www.blum.com.au